I finally finished this legacy! I was determined to finish this legacy when I first started and it's taken a long few years but it's finally all done! I have another legacy I had been working on the side, so hopefully I'll have that one up soon and quicker than this one!



Marie is getting started on her LTW by learning the science skill.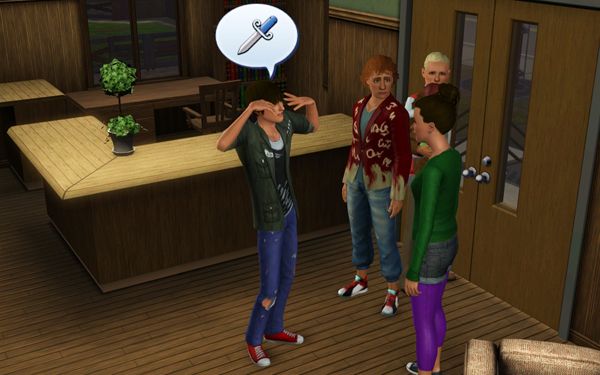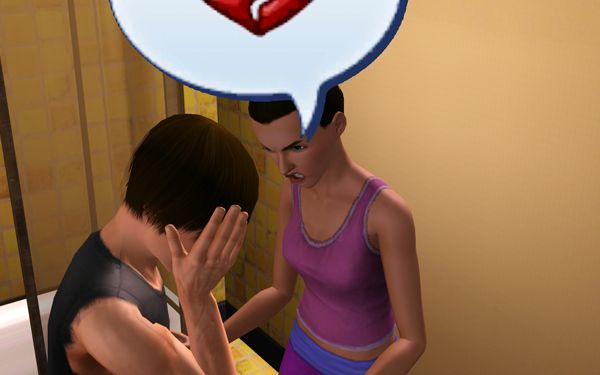 Jesse was having some trouble with Katrina because she apparently had the idea that he cheated on her (he didn't) and wouldn't take no for an answer.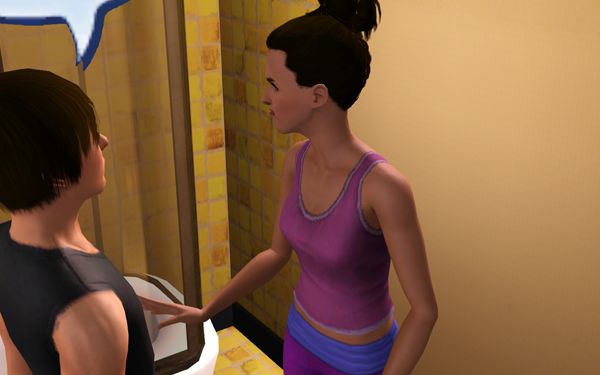 So they ended up breaking up.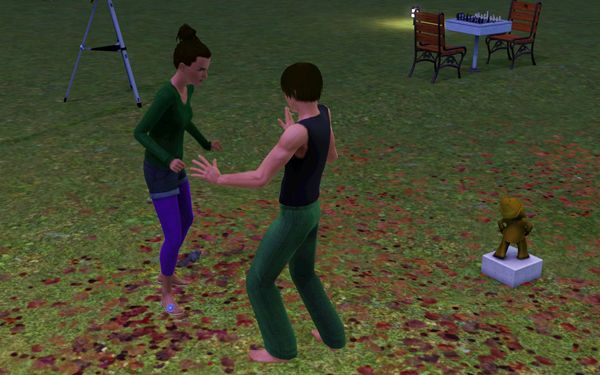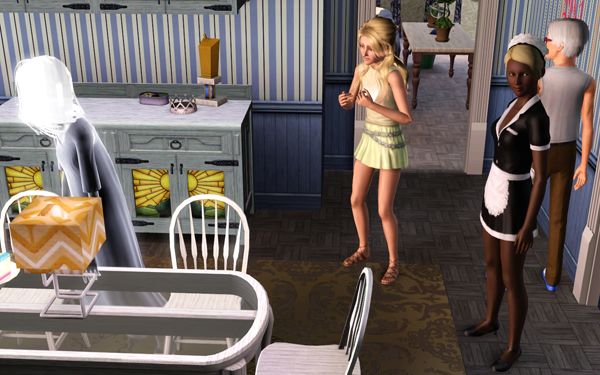 Delia passed away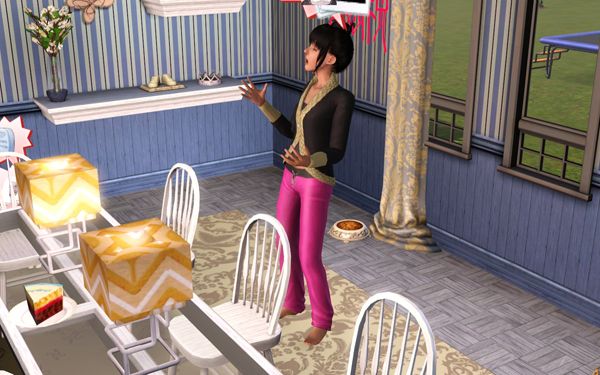 and Marie being a coward,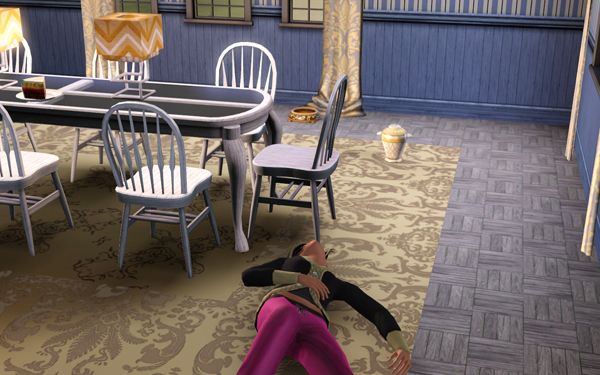 she promptly fainted after seeing her grandma's ghost.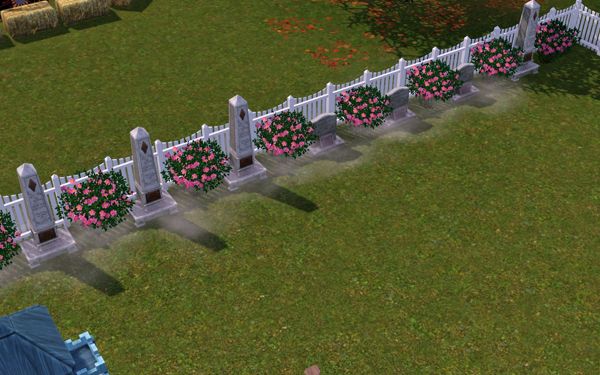 Here is the graveyard of heirs, starting from the first Nicole, and will end with Shelly Mae once she passes.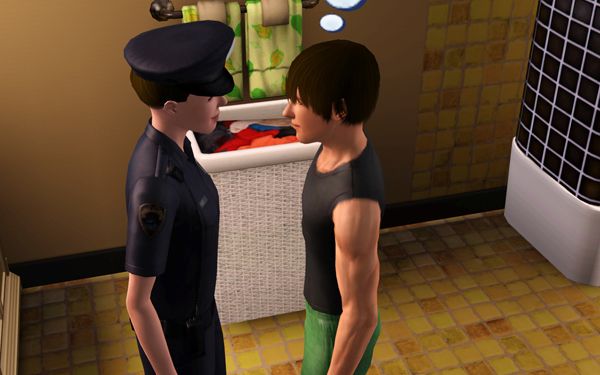 Jesse has a new love! He met the police officer Chasity Faust and immediately was into her.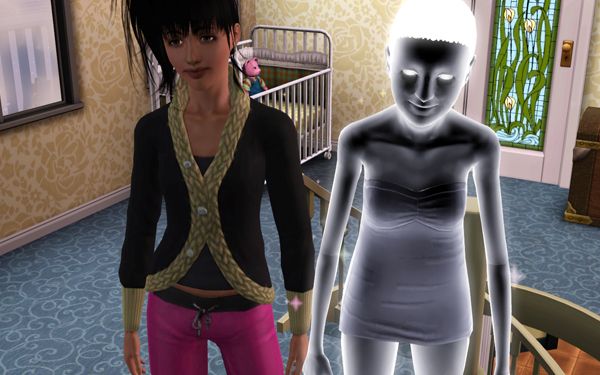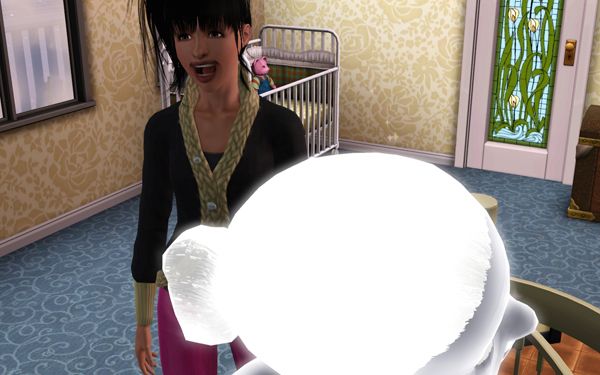 Marie: Haha...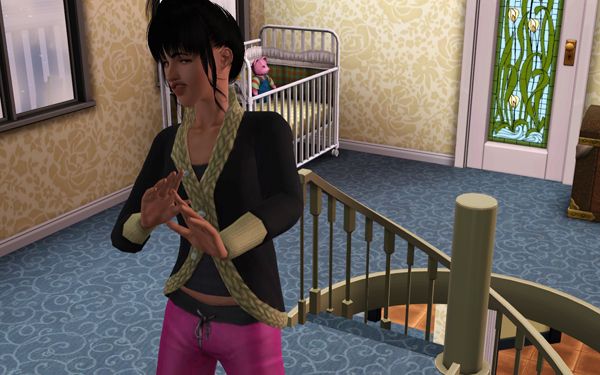 Marie: Yeah, no.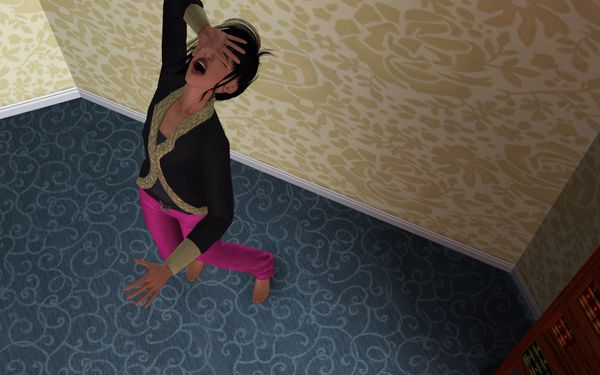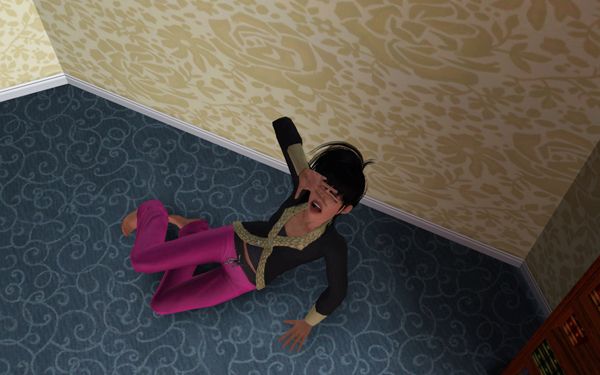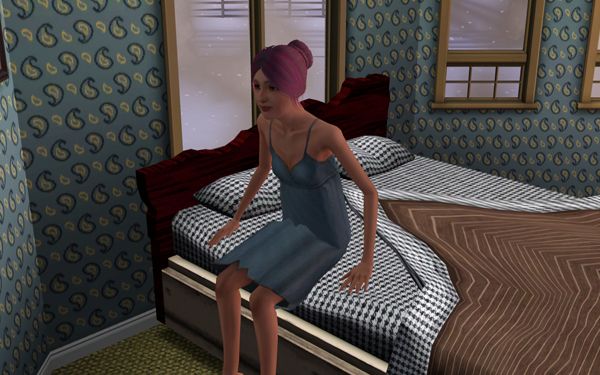 Shelly Mae aged into an elder.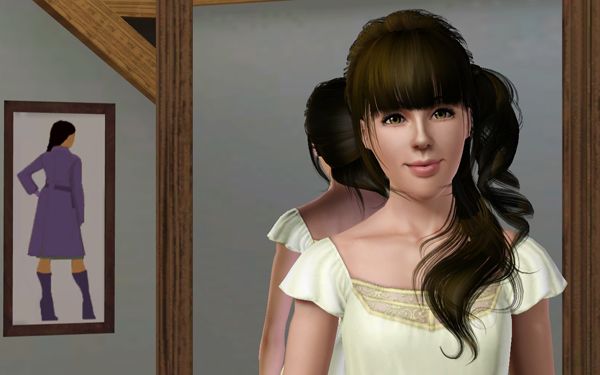 Chasity soon married Jesse. She's a loner, family-oriented, never nude, a light sleeper, and easily impressed. Her favorites are R&B, vegetarian grilled salmon, and the color black. She's a Virgo and her lifetime wish is to become an international super spy.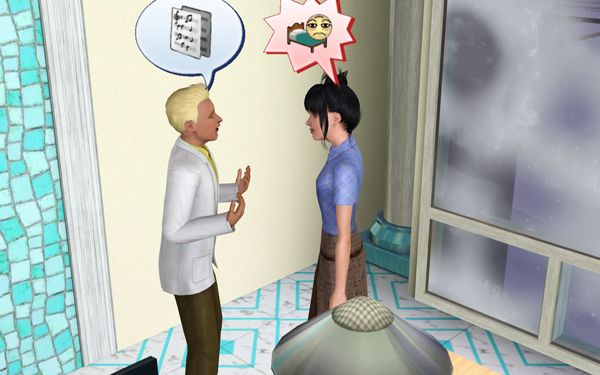 Marie also met this guy at her workplace at the science lab, Jung Lawson-Graf.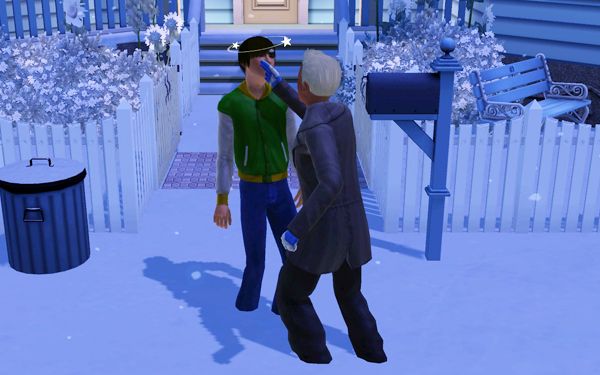 Jung also happens to be Chasity's ex-boyfriend that Jesse told her to break up with. He's also somehow distantly related to Katrina.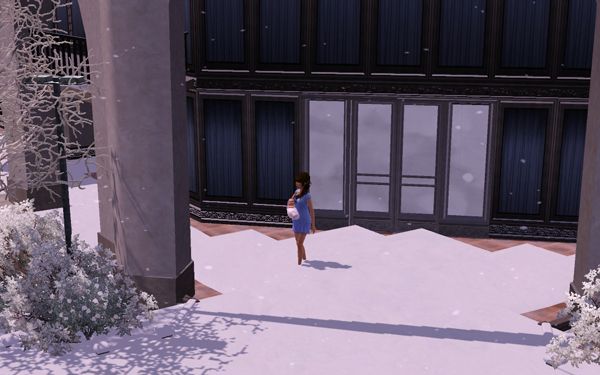 Chasity gave birth to a daughter, Lily.



Duke, their pet cat, soon passed away.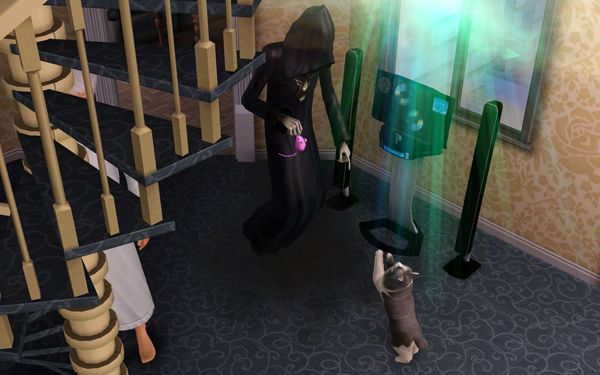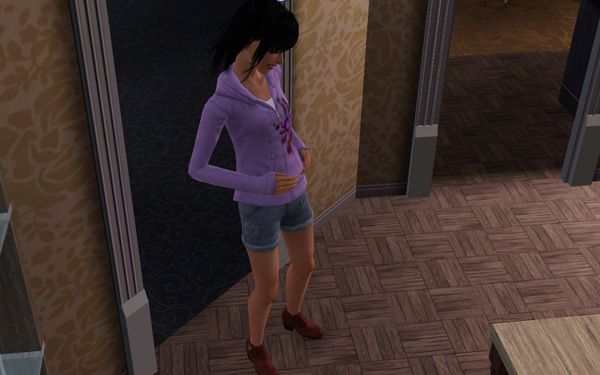 Marie is pregnant!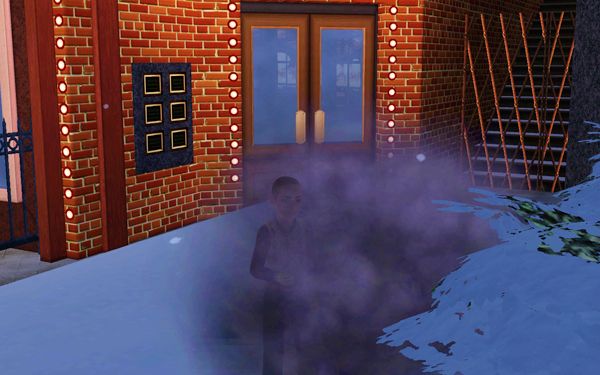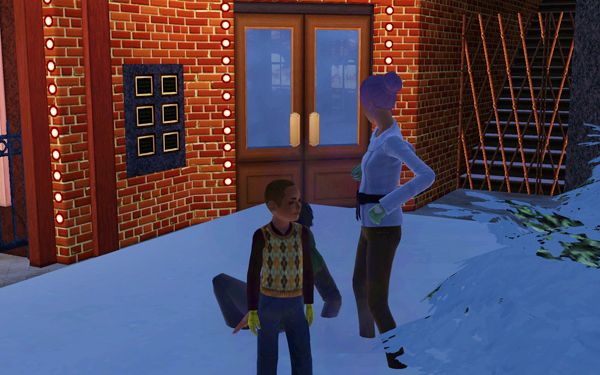 Shelly Mae got into a fight by the theatre without even minding that a child was walking through it. She won, though!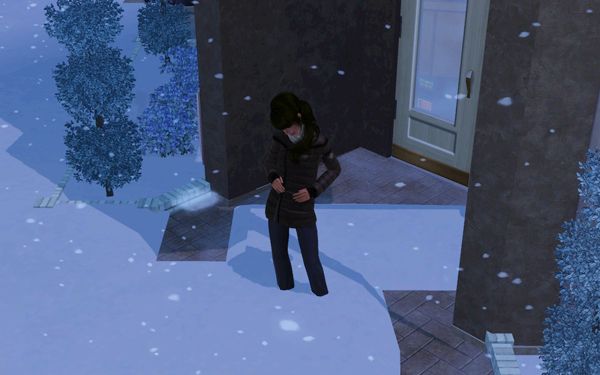 Chasity is pregnant again!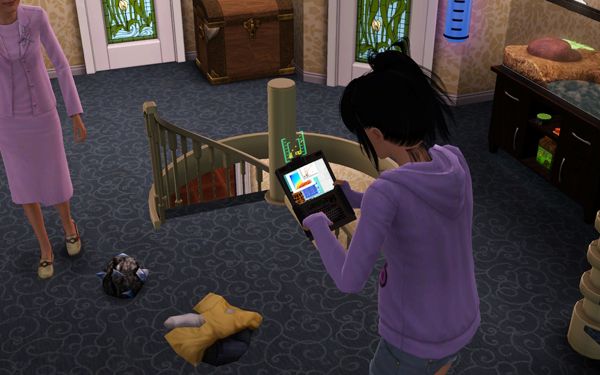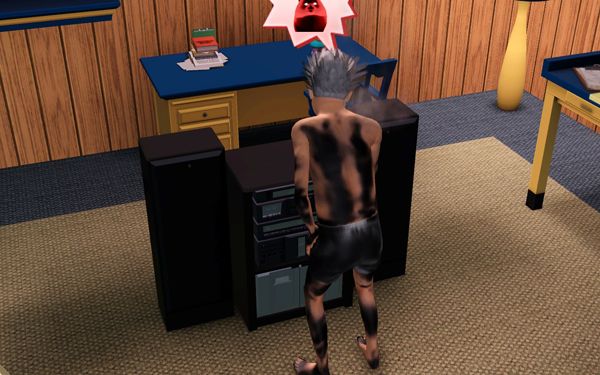 Josiah got asked to fix someone's stereo, but not going well so far...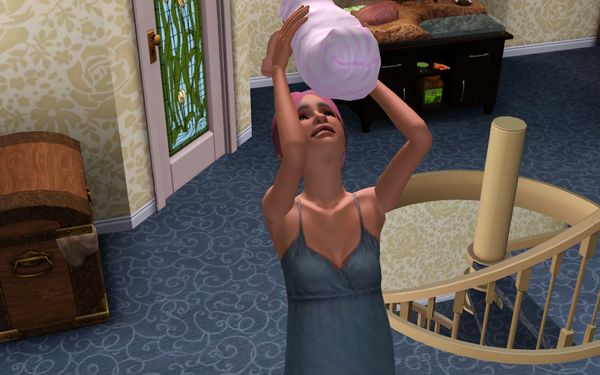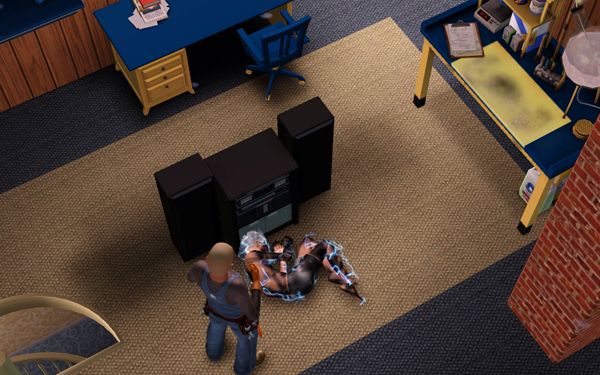 Josiah: Screw this stereo.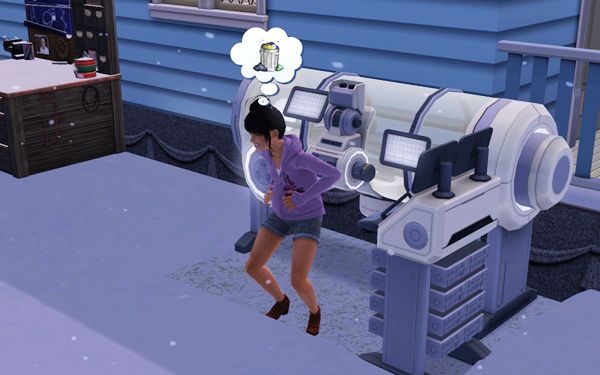 Marie gave birth,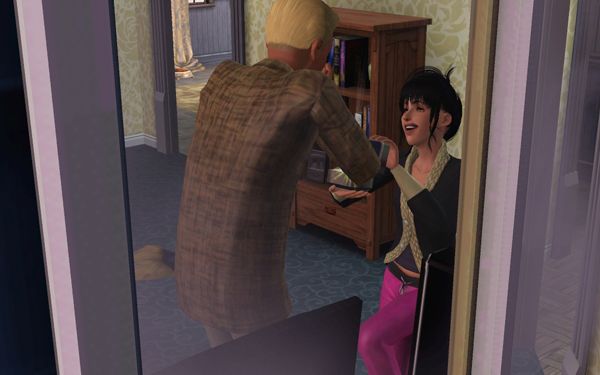 and then proposed to Jung. They had a private wedding.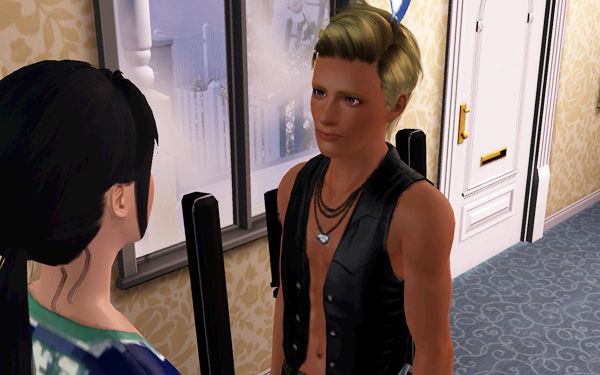 They also got made over. Jung loves the outdoors, is dramatic, a vehicle enthusiast, a coward, and is athletic. He likes soul, tri-trip steak, and the color grey. He's a Virgo with a lifetime wish for a perfect mind, perfect body.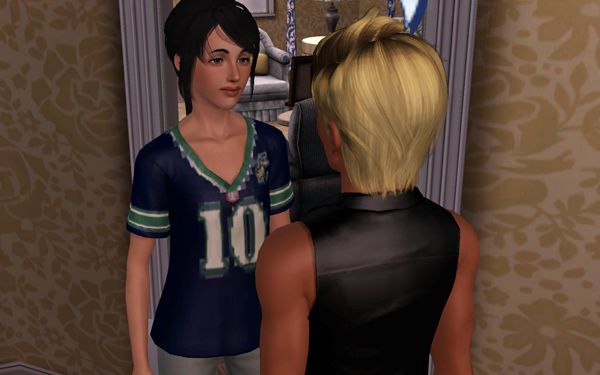 Here's Lily, Chasity and Jesse's daughter. She's a genius like her daddy and loves the heat. She likes R&B, grilled salmon, and the color hot pink. She's a Sagittarius.



Chasity then gave birth to a son, Sean.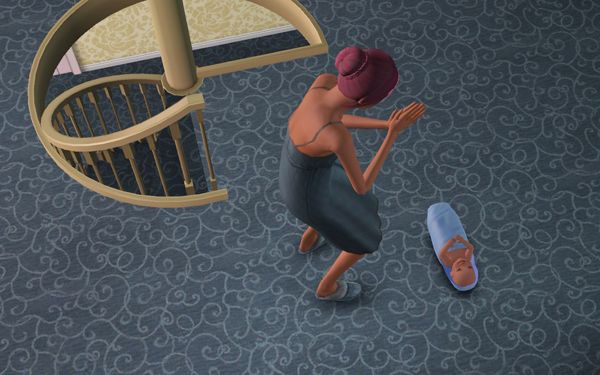 Shelly Mae not giving up her evil ways to steal candy from her grandson...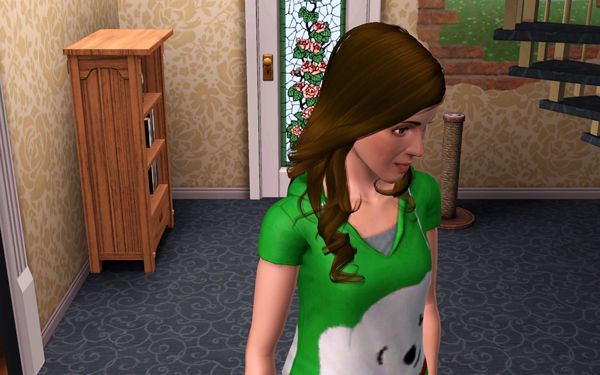 Chasity also got a makeover.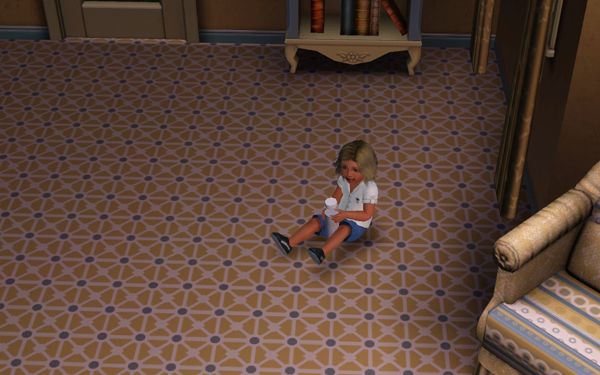 Here's Stefan, Marie and Jung's son. He's brave and loves the outdoors. He likes roots, vegetarian lobster thermador, and the color lilac. He's a Pisces.



Since Jesse wants to be a Chess Master, he's been challenging ranked chess players.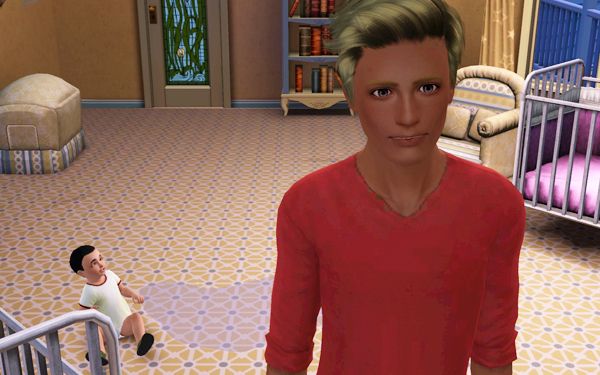 Jung: Oh boy...
Sean became a grumpy and athletic toddler. He likes R&B, cheese tofu steak, and the color green. He's a Libra.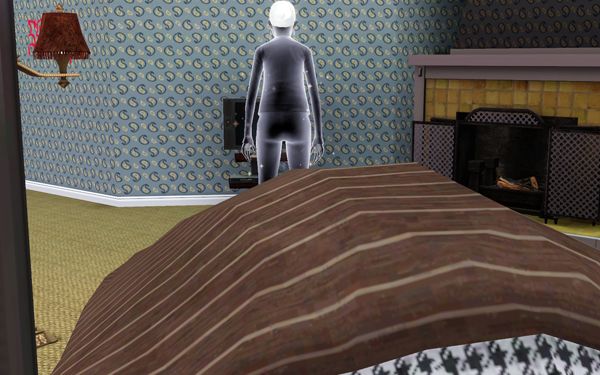 Nothing like your ancestor walking in on you doing the woohoo.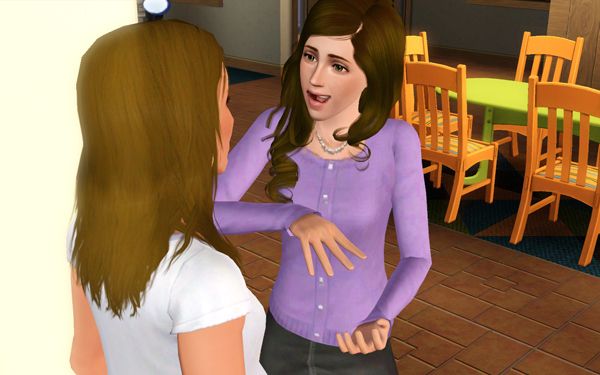 Chasity got to go out for a party for once.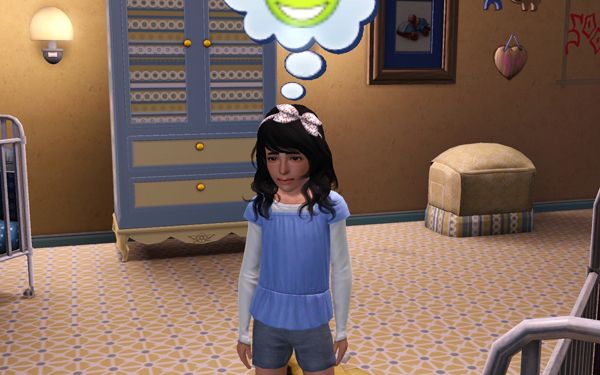 Lily soon became a neat child.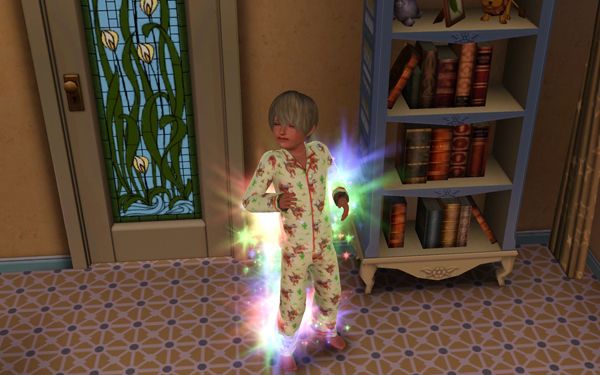 Stefan has no sense of humor.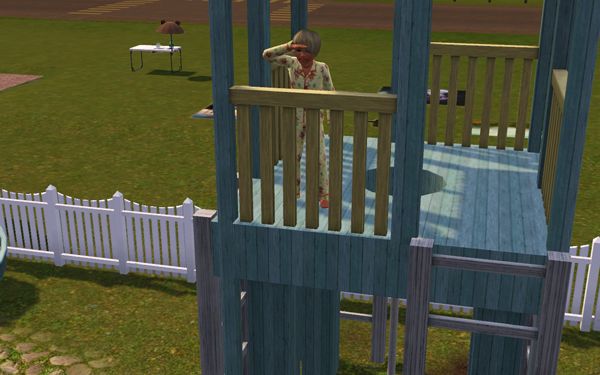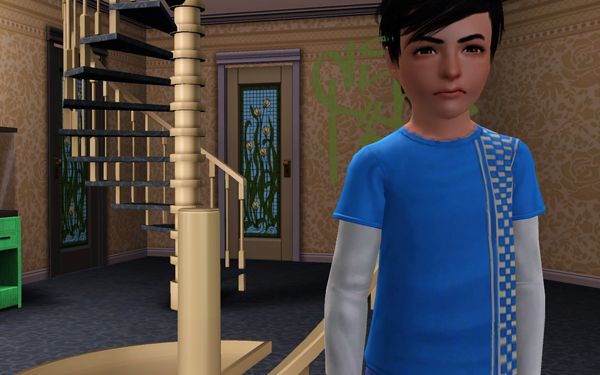 Sean is inappropriate.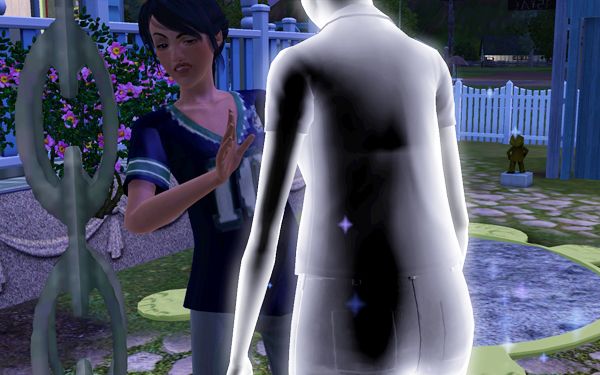 Marie and Jesse met their ancestor that started it all: Nicole Hughes.
Marie: Nu-uh, I'm not having any of this.



Note Marie fainted on the ground.



Nicole: I had it tough in your days... be glad 10 generations has brought you this far!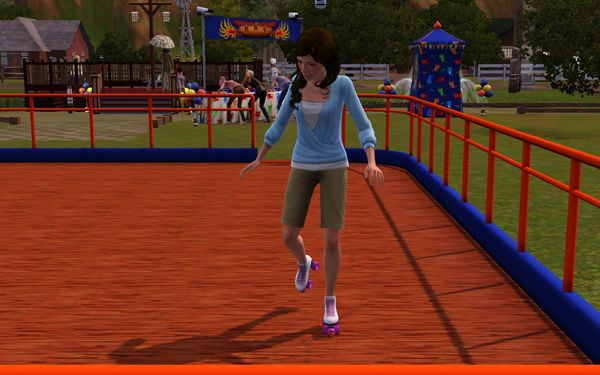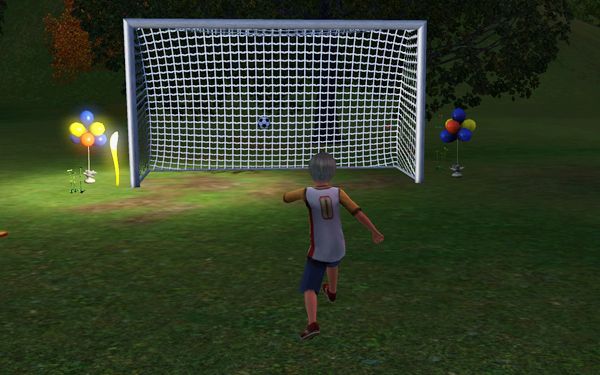 Marie and Jung are both cowards so they have a fainting party whenever a ghost is around.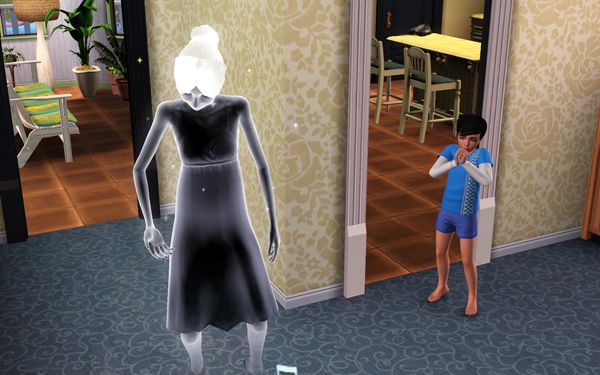 Shelly Mae soon passed away,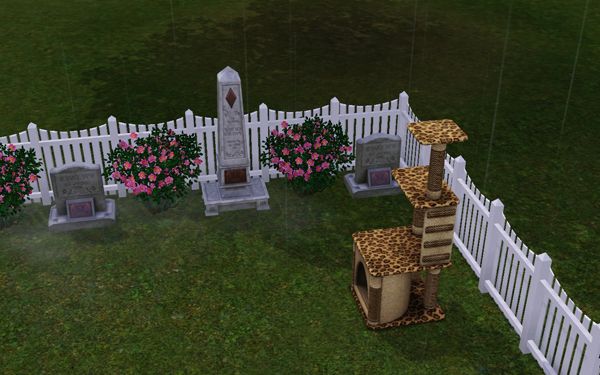 and joined her ancestors in the graveyard.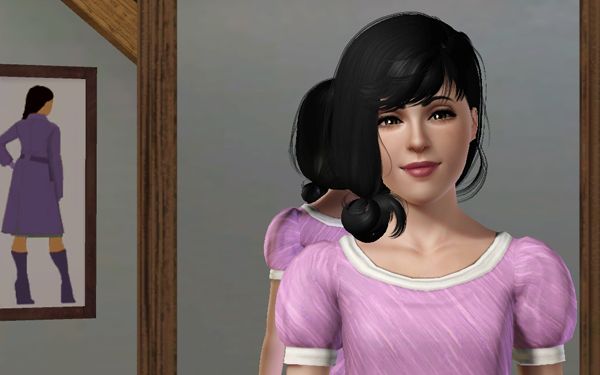 Lily soon became a light sleeping teenager.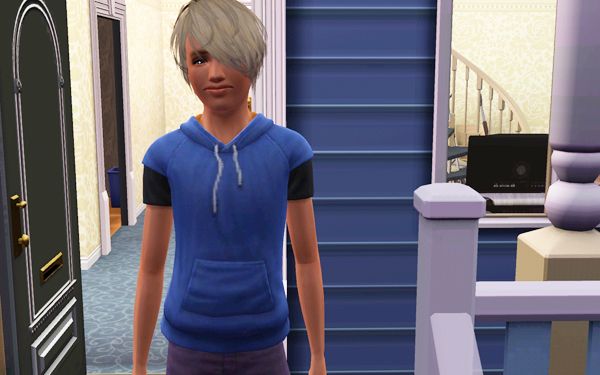 Stefan became clumsy,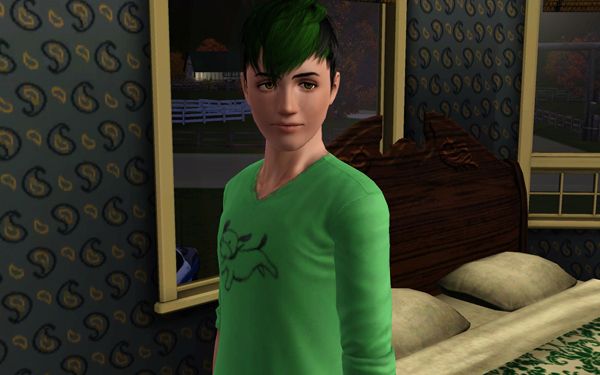 and Sean grew to be a perfectionist.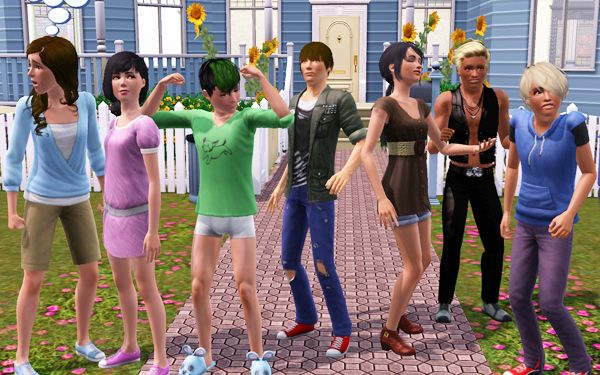 archive